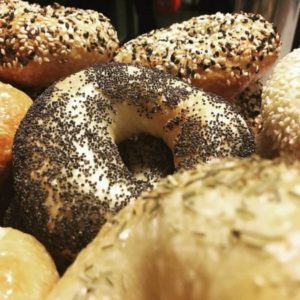 As seen in: The Plain Dealer / cleveland.com
CLEVELAND, Ohio — Barbecue and hot pot made a splash, and the LeBron James-produced television show, "Cleveland Hustles," gave us new eats. There's been no shortage of places to explore since we last filled you in on recent additions to the food scene. From fast casual to markets and cafes to upscale dining, the last year has seen the openings of plenty of new options for Cleveland food lovers.
And don't forget the drinks. Hansa Brewery's long-awaited opening graced Ohio City, Euclid Brewing Company opened its doors and Western Reserve Meadery finally launched its tasting room. Artisan food companies like Old Brooklyn Cheese Company and Cleveland Jam both planted brick-and-mortars. And don't forget the tacos: Camino, El Taco Macho and Taqueria La Loma all provided new outlets for the craze. Donning the chef's apron more your style? New markets like Nature's Oasis, Ohio City Provisions and Ipanema Brazilian Market all let you take the tastes home.
This guide takes you through some of the most exciting recent openings in the greater Cleveland area. Let us know where youare most looking forward to trying out.